Newest Work
stress (2014)
take a moment to relax a little bit while I show you my collection of stress balls.
Ode to The Deprecated Body (Coccyx) (2014)
(for 15folds)
Download for Mac, PC, Linux, or play online
Stuff on Stuff on Stuff: The Game (beta) (2014)
a game where u stack stuff on stuff
blindsketch.com (2014)
Draw Without Looking
Consensus (2013)
Rewrite the book on writing books!
Natasha (2013)
Attempting to write my name with silly string in zero gravity [COMPUTER SIMULATION & NASA PROPOSAL] (2013)
Blindsketch @ Third Party (2013)
from "unknown drawing"
@RT_istStatement (2013)
"Working on my artist statement"
Blade Runner Final Final Cut Pro Mega Cut (2013)
A live collaborative improvisational redubbing of Bladerunner. Created at CultureHub in NYC for Megapolis 2013
Tongue Strike II preview gifs (2013)
Video Game Preview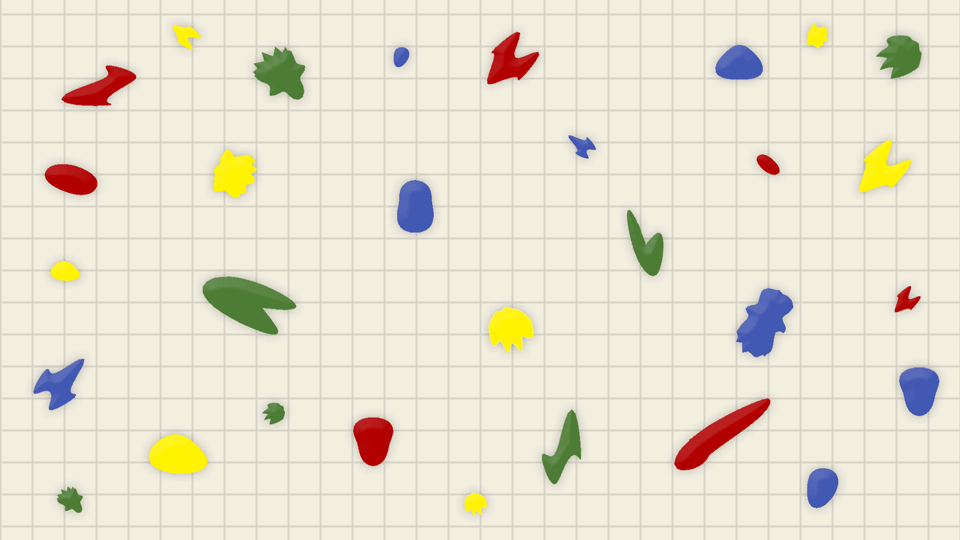 Remnants (2013)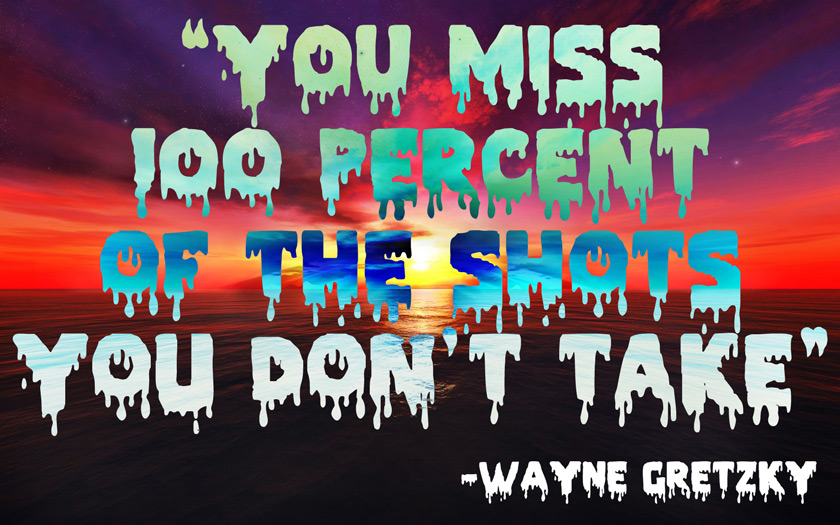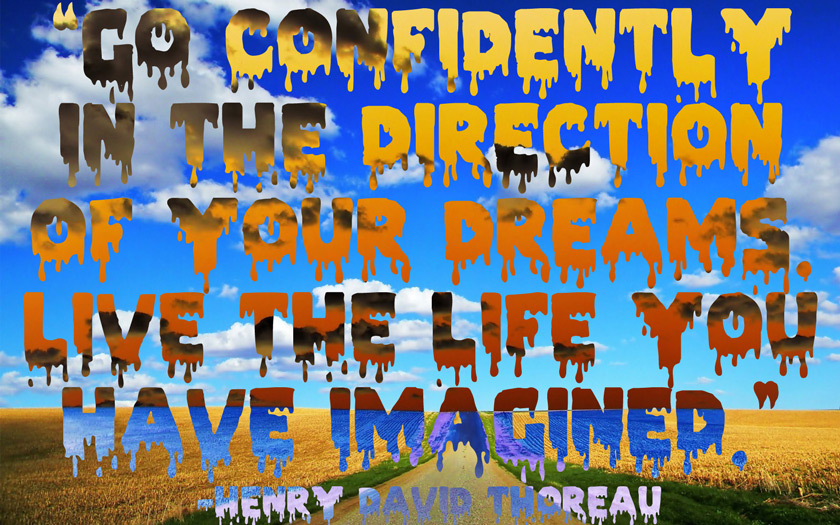 Inspirational Quotes in Spooky Font (2013)
Art Handler (preview) (2013)
Do you have what it takes to be an ART HANDLER?
blindsketch.com (2013)
draw without looking
bird in space (2013)
a bunch of brancusis just hangin out
mirroredvenus.gif (2013)
Ad campaign (2013)
get a FREE PHOTO from me using this WEIRD OLD TRICK.
birds (2013)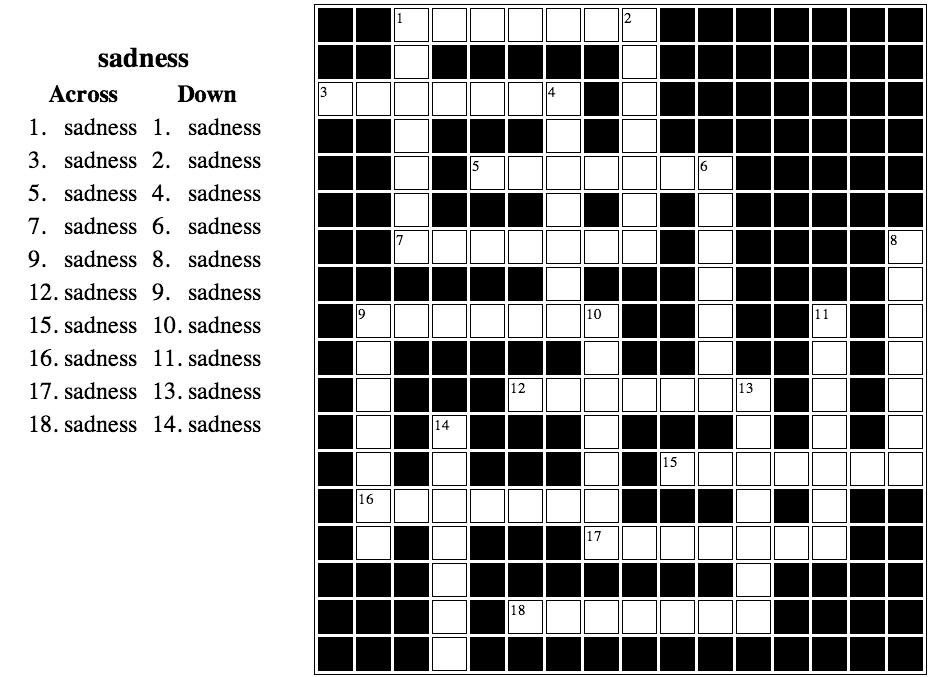 crossword puzzle (2013)
crossword puzzle
No Beginning / No End (2013)
The human construct of time is nothing but a sweet, sweet fantasy baby.
Lame Dream Journal (2012)
Do you Suffer from Lame Dream Syndrome?
I Just Wasn't Made For These Times [MONO-TUNED] (2012)
Sometimes I feel very sad.
Disco Sleaze (2012)
Drip
three beanbag chairs (2012)
Ocean Loop (2012)
Eel Prototype (2012)
Art Game Prototype
The Waiting Game (2012)
Time Wasting Simulator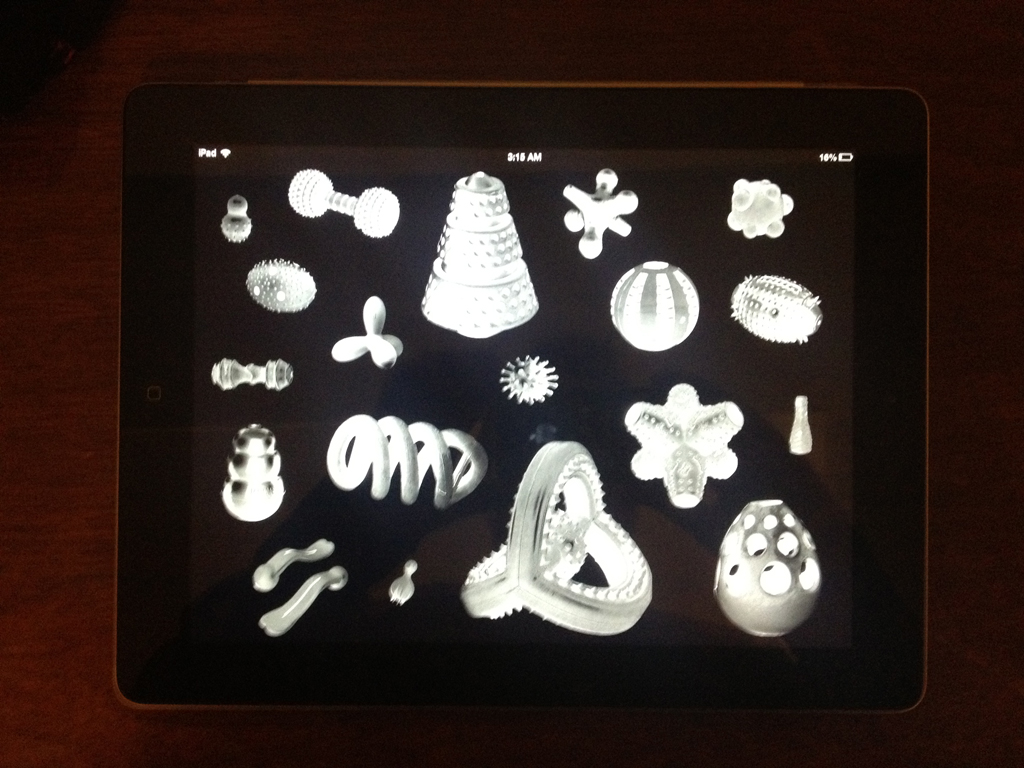 How To Download A Boyfriend (2012)
E-Book Group Show
WORK (∞ HOUR ENERGY) (2012)
work work work
TOWWWW (2012)
4-player art game
Borescore.org (2012)
Which photo is more boring?
faucet gif (2012)
drip
The World's Most Boring Instagram Photos (2012)
Tumblr
volcano (2012)
gif
old friends ricky, billy, and larry (2012)
these gifs are the best of friends. they hang out basically all the time.
50 Drawings of Bart Simpson (2012)
Meditative E-Book
conch2.gif (2012)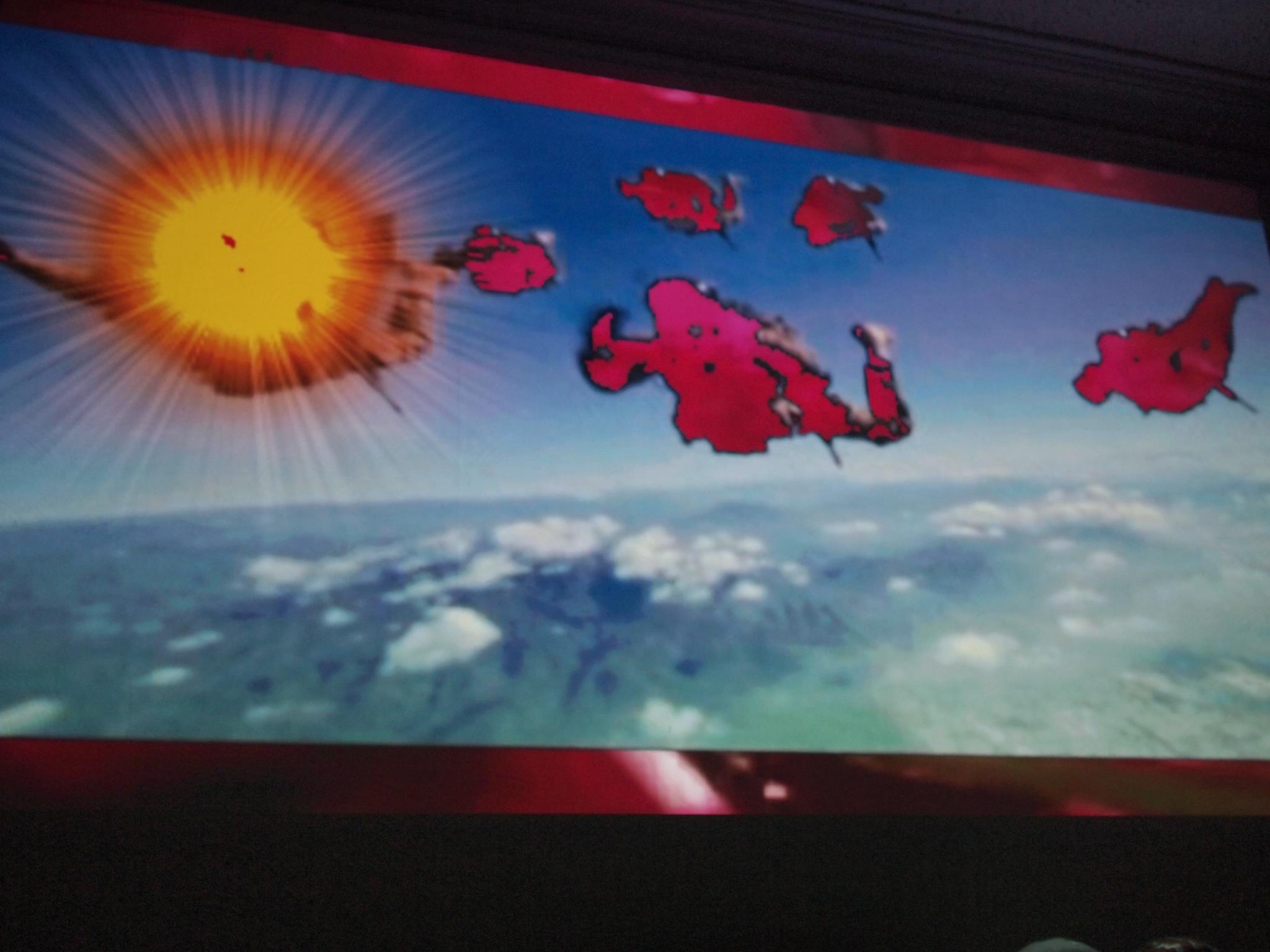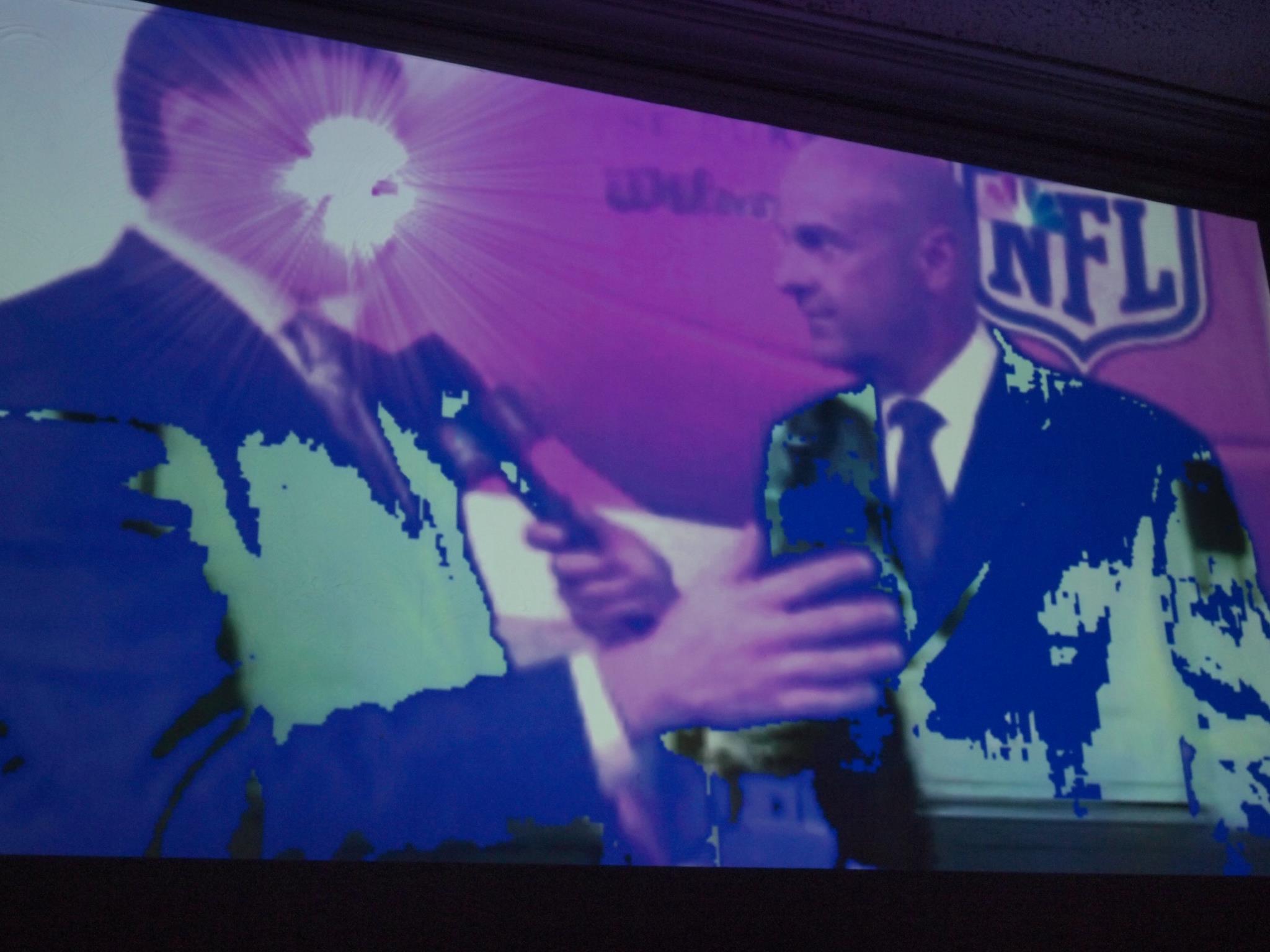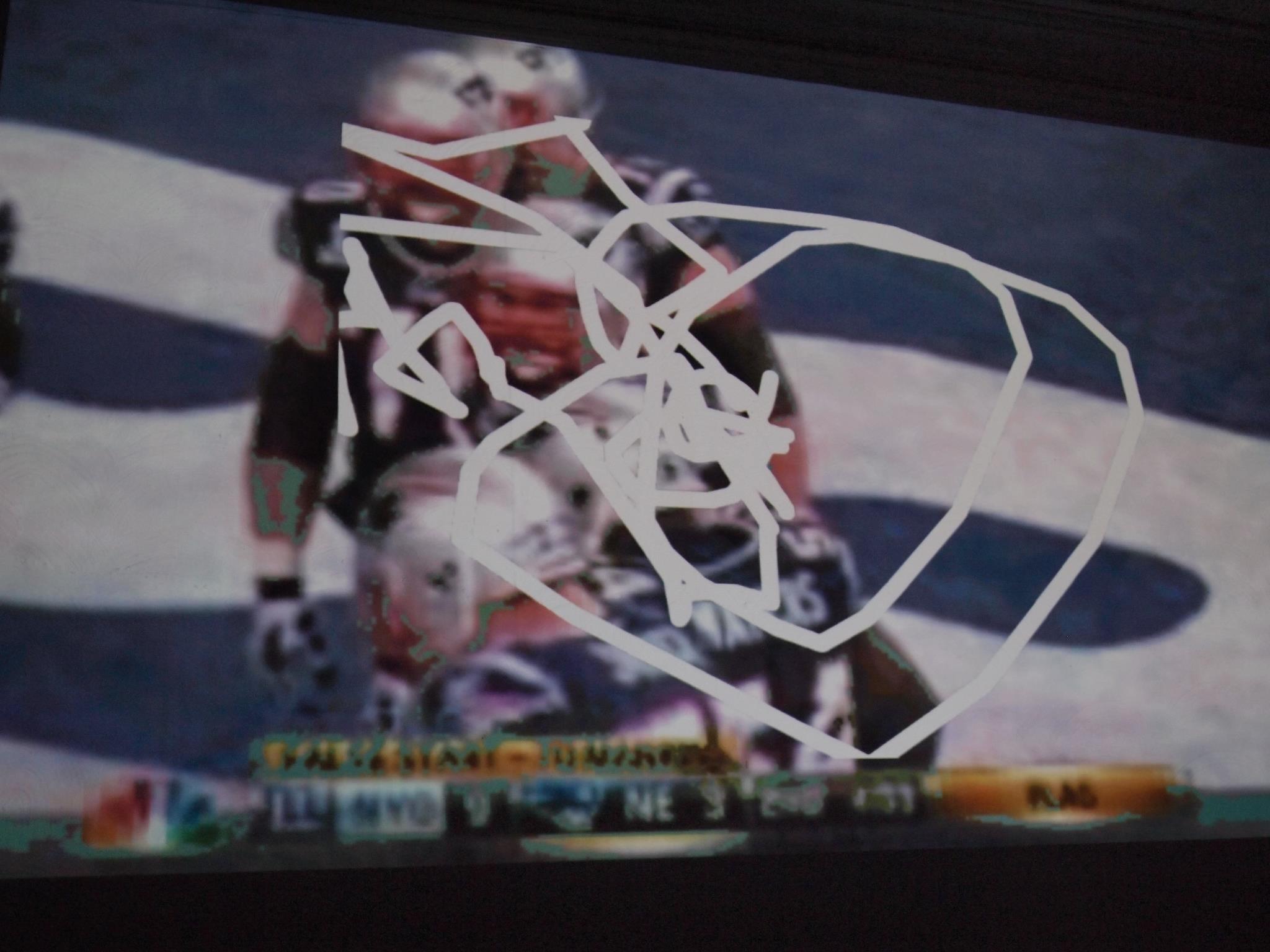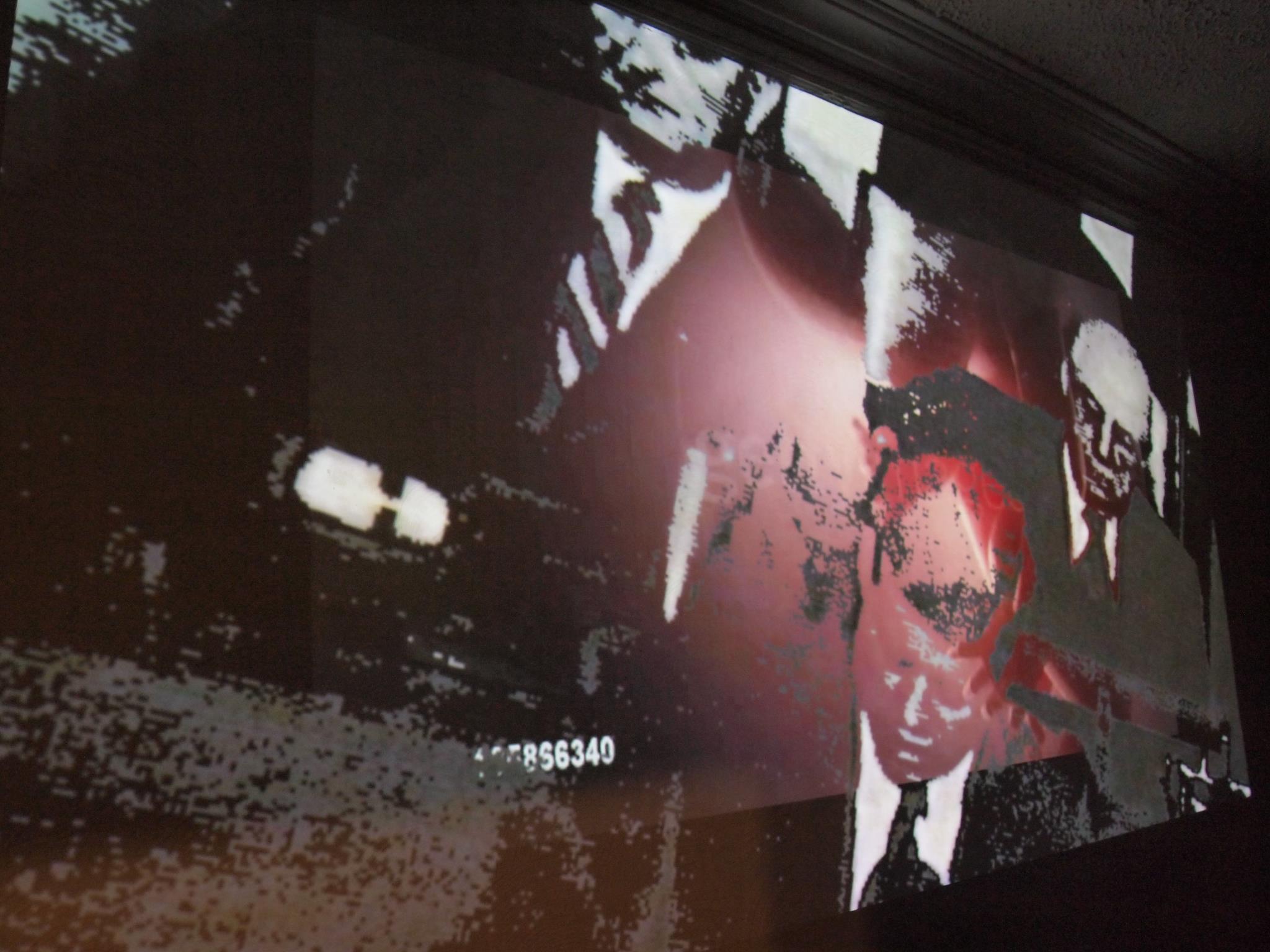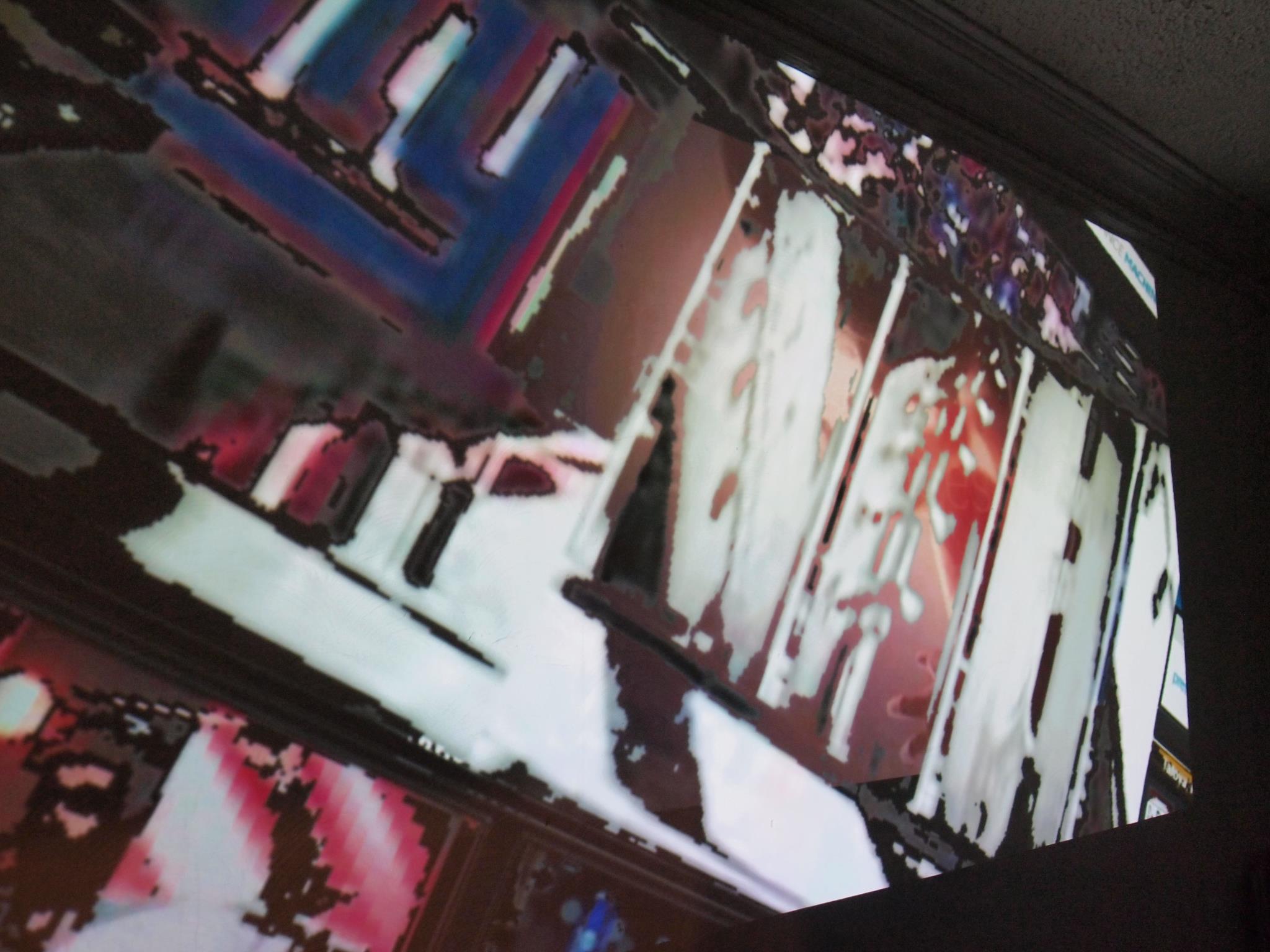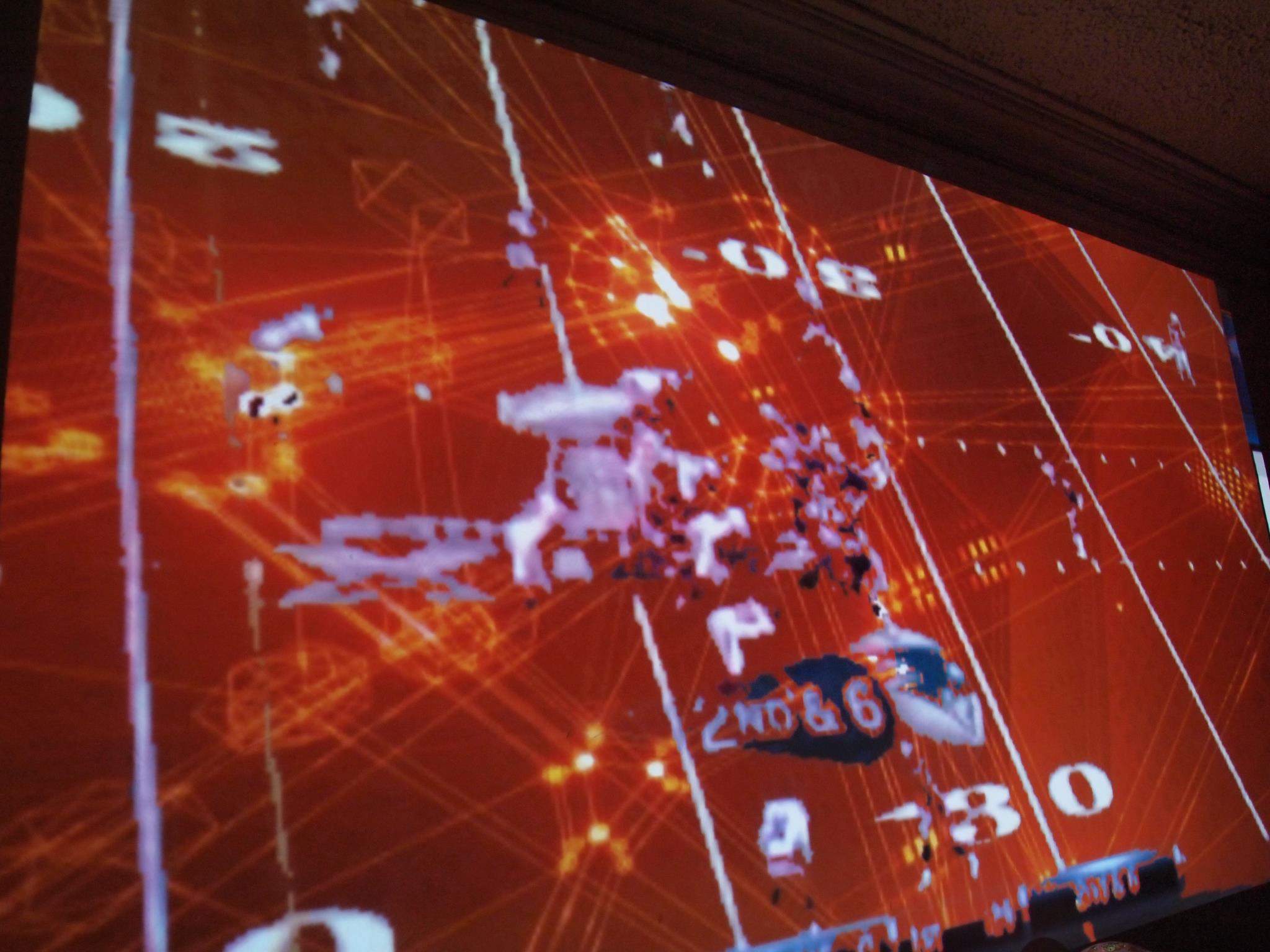 SUPERBOWL XLVI SPECIAL ENHANCED 1080p HD LIVESTREAM (2012)
Green Screen Superbowl
SUPERBOWL XLVI SPECIAL ENHANCED 1080p HD LIVESTREAM Trailer (2012)
Clear Eyes. Full Hearts. Can't Lose.
United Characters Emporium (2011)
Knockoff Merchandise Drawn From Memory
Life Narrative Created From Default Walmart.com Photo Album (2011)
A Celebration of Life from Walmart.com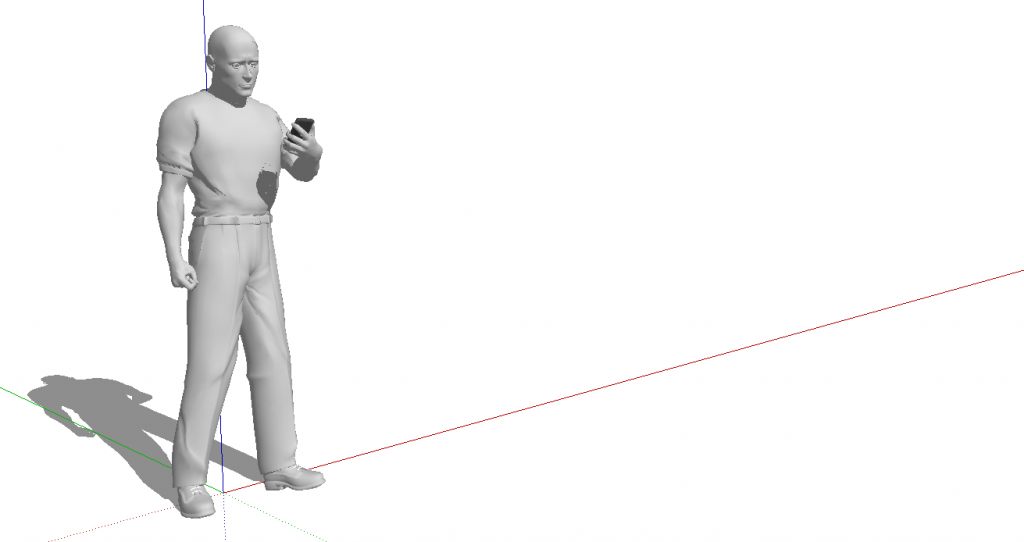 Casual Male Letting His Call Go Straight to Voicemail (2011)
Free Downloadable 3D Model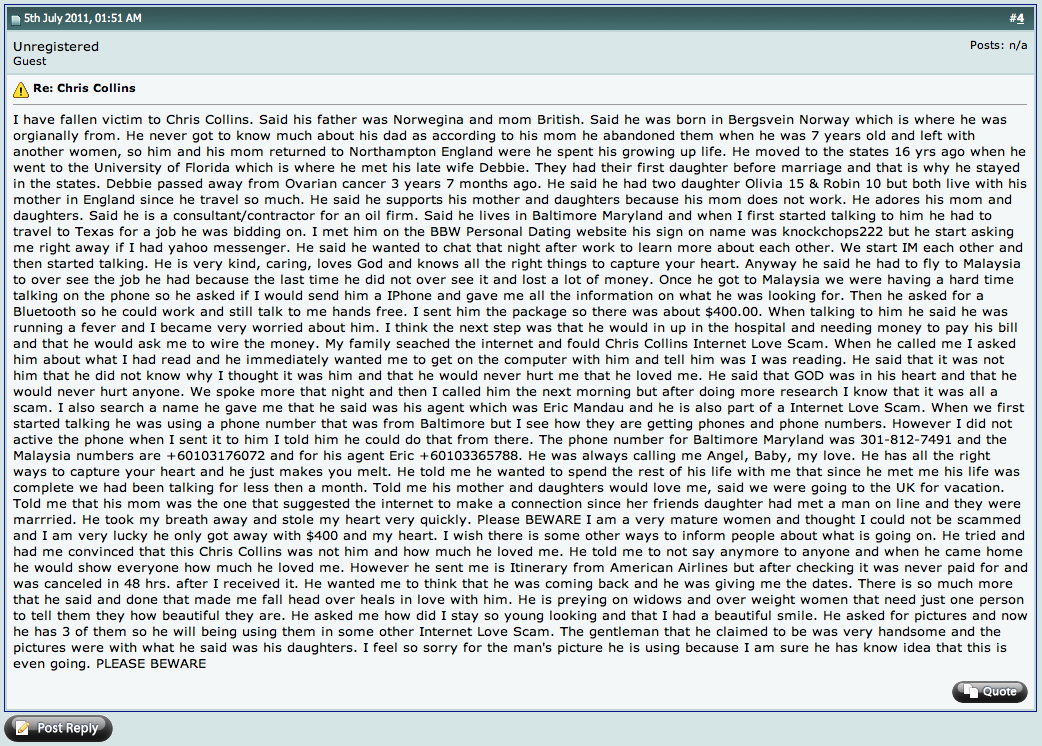 Internet Love Scam (2011)
I am a very mature woman
Digital Arts & Crafts @ DAAP (2011)
tyepilot.com (2011)
An Internet Mystery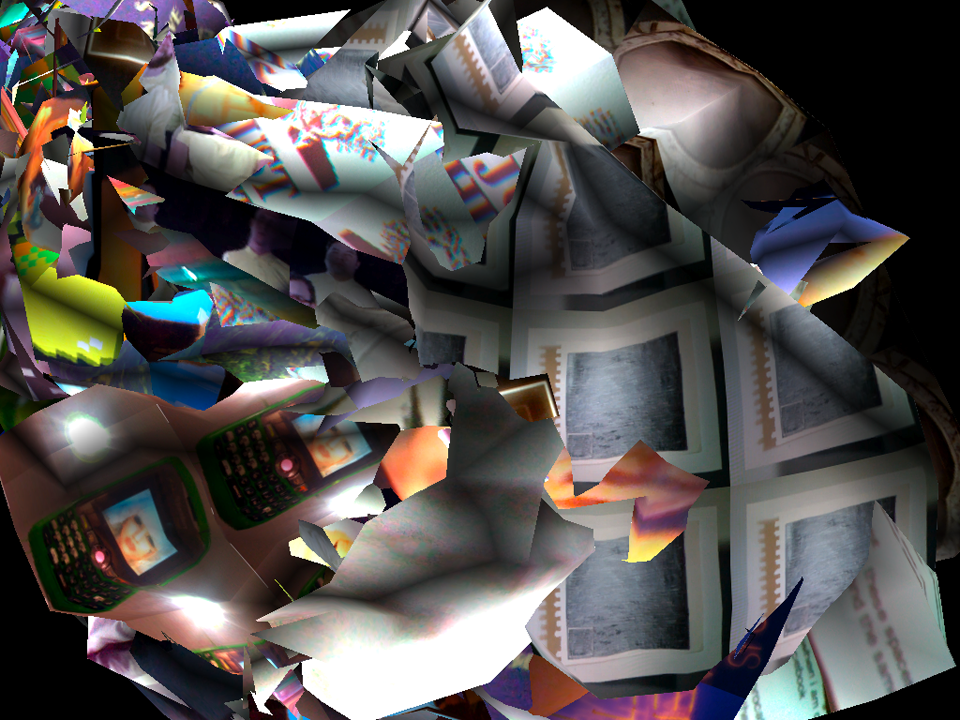 BYOB CHI#1 (2011)
"Like A Cat Under A Blanket"
Tile Gifs (2011)
Redux (2010)
Improvisational Redub of Jurassic Park
Pony (2010)
Live, Screen-Based Choreography
Holiday E-Card (2009)
Merry Christmas
The Letter (2008)
It's Gone. I'm Sorry.
Dust (All We AAre) (2008)
Transcendental Karaoke
Beef (2004)
History of the World in Beef
Big Brother (2004)
Collab w Sean Collins (My Brother)